About the Foundation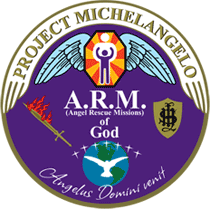 Project Michelangelo is an independent and private organization established in 2011 and conceived from human elements of compassion and hope mobilized into angelic-like response for humanity through educational endowment for needy but deserving children and young adults, assistance to children with cancer and life-threatening diseases, helping grant a wish for a terminally-ill child, and partnership with rescue organizations in times of calamities and disasters.
The name Michelangelo means "messenger who resembles God" and is the image and essence of the foundation's mission in delivering hope and watching over to empower the children of the world and their appointed guardians. Our commitment to accountability and unique innovations will lead us into the heart of communities anywhere on the planet where these children belong through collaborative means. We believe in hope to change the world into a better place to live in through education and setting of a moral code through passionate belief in the Almighty in the hope of finding and nurturing the next generation world leaders.
Project Michelangelo revolves around the belief that teaching a paradigm shift in the minds of children from helpless to powerful can help them achieve any dream in life they can ever imagine. This Foundation is based in Illinois, USA and currently collaborates with the Republic of the Philippines.
Project Michelangelo Angel Code of Ethics
An Angel & a Hero:
Shall place God above all.

Shall rejoice in the truth.

Shall abide by the moral code of Scripture.

Shall protect each other.

Shall foster trust with one another.

Shall treat others with dignity.

Shall nurture young minds.

Shall teach children integrity by own example.

Shall foster goodwill & lasting friendship.

Shall ignite the passion to live in His Holy Name.
Our International Board
of Directors
Jojo Sayson
(Founder/President)
Dr. Imelda Cruz-Banting
(Vice President; International Medical Missions)
Vicki Valentine
(Secretary/Treasurer)
Dr. Ted Esguerra
(Chief Medical Officer;
Rescue Field Commander)
Major Dennis Davoren USAF (Ret.)
Leadership Mentor
Leonardo "Leo" A. Riingen
(Information Technology Consultant)
James Riordan
Literary and Film Empowerment
Sally Sioson
(International Events Consultant)
Dr. Grace Zamora Roldan
(Women's & Children's Empowerment Advocate)
Meiling Jin
(Chinese Ambassador)