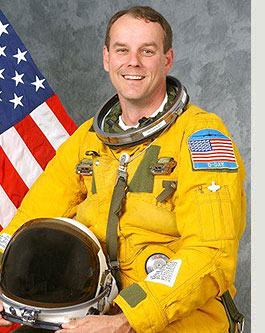 Major Dennis Davoren USAF (Ret.)

Leadership Mentor
Dennis "D-Day" Davoren is a retired Air Force pilot with 22 years of active duty service to this country. He currently operates a home business model designing and marketing various apparel item via the internet. Developing fundraising campaigns for both profit and non-profit organizations.
Dennis started his Air Force career is 1986 upon his selection to attend Officer Training School (OTS) and Undergraduate Pilot Training (UPT). Upon graduation from Officer Training School in San Antonio, TX Dennis was assigned to Laughlin AFB in Del Rio, TX for UPT. Upon graduating UPT in 1988 Dennis was assigned to fly B-52s at Griffiss AFB, NY. While assigned flying B-52s Dennis participated in various operations to include combat operations during DESERT SHIELD/STORM. Dennis was awarded his first Air Medal among other awards while assigned to Griffis. Dennis was assigned to be and Air Liaison Officer for V Corps, US Army Europe from 1994-1996. While assigned to these duties he was selected to be part of the advanced team for OPERATION JOINT ENDEAVOR in December of 1995. Dennis concluded his assignment in Germany be awarded an Army Commendation Medal and United States Air Force Europe ALO of the year.
Dennis Followed his ALO tour with tour as Instructor Pilot in the T-34C at the Joint Navigator Graduate Training (JUNT) program at Pensacola NAS, FL. During this time Dennis was promoted to the rank of Major and assigned Department Head of training for the JUNT program. For this tireless efforts Dennis was awarded the Navy Commendation medal. In 1999 Dennis was selected to fly the U-2 station at Beale AFB, CA. Dennis finished his career at Beale flying over 1000 hours on over 15 deployments to various parts of the globe. Dennis was selected with the distinction of flying the first operational mission in the Afghanistan theater for OPERATION ENDURING FREEDOM after the attacks on 9/11.
Dennis finished his career flying the U-2 as an Instructor Pilot, Supervisor of Flying, Flight Commander, and Director of Operations. His awards include 2 Meritorious Service medals, 2 Air Medals, 2 Aerial Achievement medals, and was named an Air Force finalist for the O'Malley Trophy, the best reconnaissance crew/pilot in the Air Force.
During his time at Beale Dennis became extremely active in the Air Force Association (AFA) with in a non-profit group advocating a strong Air Force and Aerospace Defense Industry. Dennis rebuilt a failed chapter at Beale as Chapter President. During his active tenure with AFA from 1998-2008 Dennis held most major leadership positions to include national office. He was elected to Chapter President, State President of California, Far West Region President, and elected twice to the National Board of Directors. Key contributions were the transition of AFA from a 501 C(17) organization to a 501c(3). Various fundraising operations under his guidance netted over $250,000 for the charitable organization and operational coffers.
Dennis is married to Anne Rush Davoren and the live in Bourbonnais IL. They have 2 energetic Australian Shepherds they compete in Frisbee competitions with and also run a foundation for Thyroid Awareness. Project Michelangelo Foundation is honored to have Dennis join our missions for empowering and rescuing children & young adults during peacetime, war, or in times of calamities and disasters.