News archive
2019 articles • For 2018 and earlier, visit here
2020:
May 8, 2020 PMF Newsfeed: A salute to the angelic spirit of angel bro Martin T. Aguda Jr. in Manila.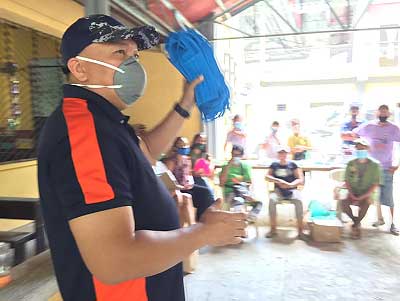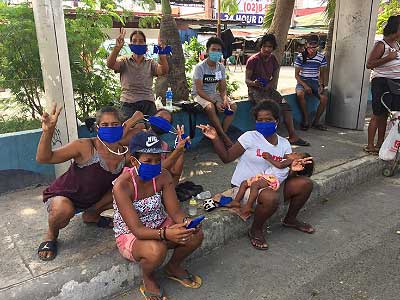 This hidden angel of PMF has been helping out the indigent people of the streets of Manila mostly the homeless, who could not procure face masks & are hungry during the COVID-19 pandemic nationwide lockdown in the Philippines. Through his personal connections & donations gathered on his own initiative, Martin is a different breed of frontliner. Thank you angel brother.
---
May 4, 2020 PMF Newsfeed: Doc Ime Cruz featured in Joise magazine in New Jersey-New York!
Super congrats to our amazing angel VP Doc Ime Cruz! We are so proud of you!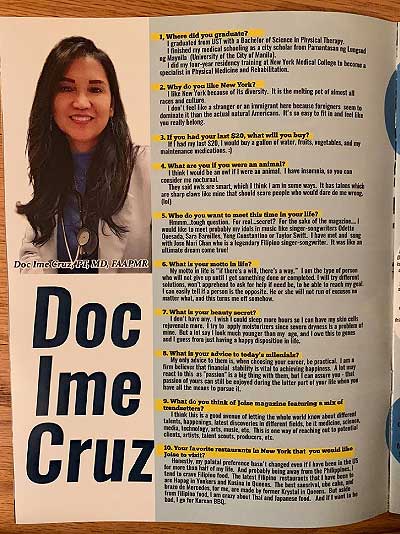 ---
May 3-4, 2020 PMF Newsfeed: PMF Angel Rapid Response Team Mobilized.
A small contingent of our PMF Northern Mindanao Angel Rapid Response Team (ARRT) headed by angel bro Rhondell M. Paraiso, has been mobilized to assist at Bukidnon State University's forthcoming resumption of work from the lockdown to ensure that students & workers are safe against the COVID-19 pandemic which has reached the mountains of Bukidnon. Please continue to pray for our secondary frontliners.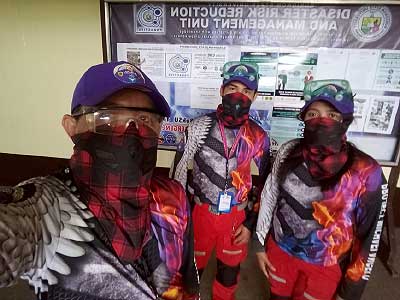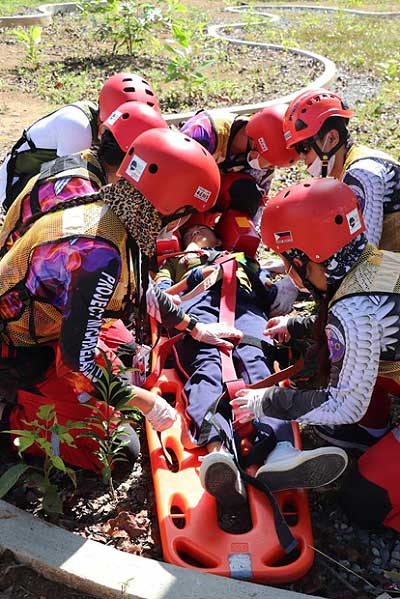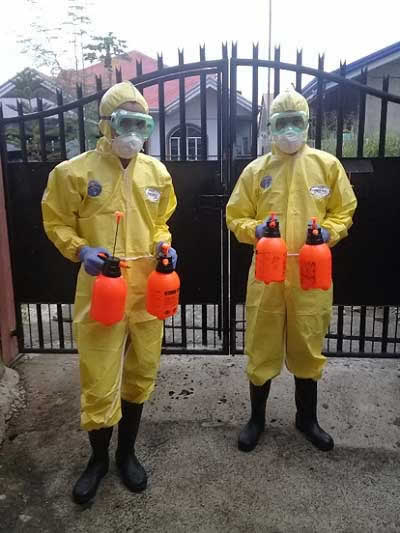 ---
April 29, 2020 PMF Newsfeed: More Doc Ime Music CD sales for PMF missions!
A very special "Thank you" shout-out for the constant generosity of New York angel VP Doc Ime Cruz in donating sales of her CD to the ongoing missions of PMF! We are so blessed to be in your company!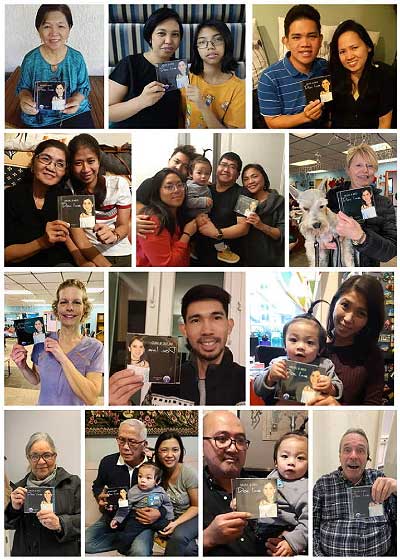 ---
April 23, 2020 PMF Newsfeed: Salute to angel "DJ Chinita" for her creative Coffee Runs for the New York hospital frontliners.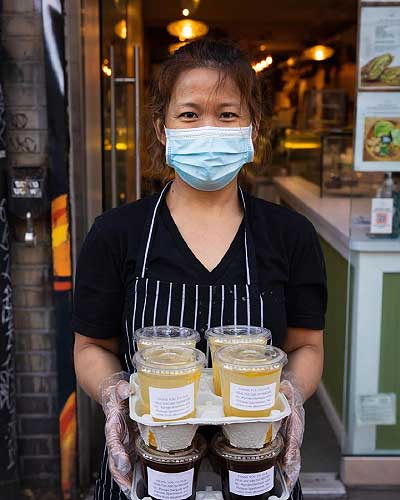 Augelyn "Augee" Francisco, owner of @kabiseranyc, is a prominent leader in the Lower East Side community and beyond. She works tirelessly to support our health care providers with drinks and meals in partnership with @feedyourhospital, @3stone.nycac, @forkinitiative, and #projectbarkada. Her training as a registered nurse allows her to take the necessary precautions against the spread of COVID-19 by educating folks through online tutorials on making and wearing masks. She knows how hard it is to fight on the frontline, which is why her coffee runs are essential to healthcare staff. Email Augee at Kabiserakape@gmail.com to support her Coffee Run for our frontliners.
---
PMF Newsfeed: Another Beauty & Brains Titleholder, Angel Jennifer Zhang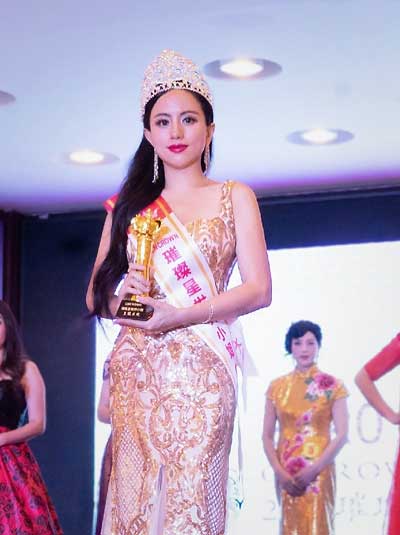 Congratulations to our Angel Jennifer Zhang, Project Michelangelo Chinese Ambassador, for being crowned last Jan. 10, 2020 as Brilliant Miss World 2020! Jennifer was ranked number one Globally among more than 1000 contestants in the first round, among 60 contestants in the second round, among 30 contestants in third round, and finally winning a Lead Role in a major movie production in China yet to be announced. Jennifer has been very busy with an impressive array of accomplishments from the USA to China. She was invited to Perform for Unity 2020 the 37th Chinese New Year Party of Greater Chicago in Chicago, Illinois; then invited to Perform for the China Central TV Lunar New Year Gala in Beijing, China! She was awarded 2nd Place at Kodak Professional Europe Photo Contest in the UK; featured on Major Chinese News such as NetEase, China Report, Chinese Seattle Radio, Chinese of Chicago, Hua Fa Net, China Tribune, about her journey to her Crowning as Brilliant Miss World 2020! In the last quarter of 2019, Jennifer held a Christmas Concert at New Furama Restaurant in Chicago, Illinois; held a Thanksgiving Musical Concert in Phoenix, Arizona; invited to be one of the Judges for the 2019 Miss Friendship Ambassador Pageant in Chicago, Illinois; invited to represent China in the Columbus Day Parade in Chicago, Illinois; invited to perform at Baruch College, the City College of New York in New York City, New York; and finally Premiered "Jasmine Flower," her live performance video on YouTube!
---
PMF Newsfeed: "Bond Girl becomes Project Michelangelo Foundation's new addition to the International Board of Directors."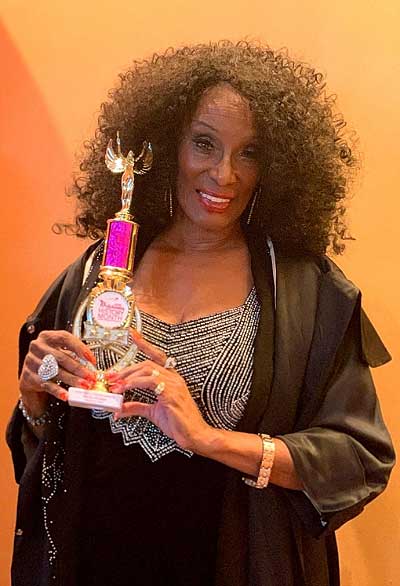 Hollywood legend Ms. Trina Parks, aka Thumper, the "1st African-American Bond Girl" & co-star with Sean Connery in the 1971 James Bond movie "Diamonds are Forever," has enlisted to volunteers her time, love, effort, and inspiration to the empowerment and rescue initiatives of Project Michelangelo Foundation and its free online empowerment resource for women by women, Angel Rising Magazine. Angel Trina recently awarded Honoree for Excellence in her field by the Women's Atlanta Business 2020 organization last March 5, 2020 at the Cobb Performing Arts Center in Atlanta, Georgia, USA!
---
PMF Newsfeed: Our Singing Doctor, Angel VP Doc Ime, true inspiration!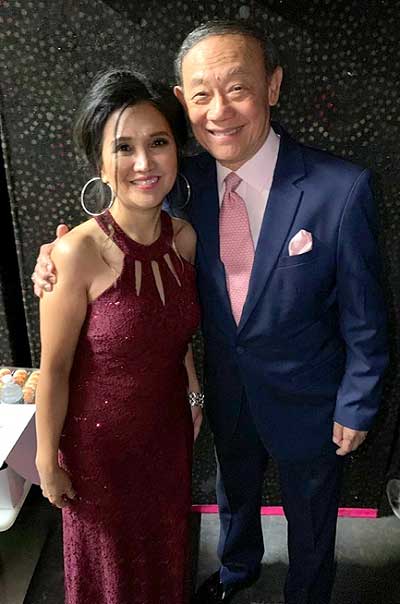 Feb. 11, 2020 Project Michelangelo Foundation: Congratulations to our Singing Doctor Angel Vice President Doc Imelda "Ime" Cruz for being featured in Joise magazine! She also sang in a concert "Yuletide in October" held in Woodside, New York, USA together with Philippine singing legend Jose Mari Chan and joined in by a host of talented Filipina-American performers. Thank you Angel Doc Ime, without you, PMF would not have grown to where we are today in the international stage. Watch & listen to her latest MTV tribute for Breast Cancer survivors on YouTube https://youtu.be/8y36-4qS4Vs
---
PMF Newsfeed: Congratulations to our rising singing star, Angel Kayla KM Oliveros!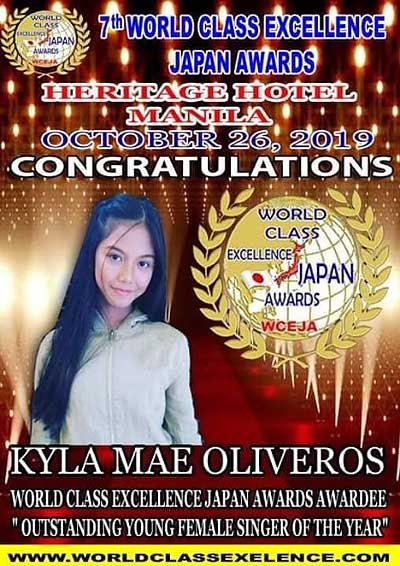 Congratulations to our Junior Angel Kyla Mae Oliveros 12 years old, for so many recent accolades as a rising star in the singing industry in the Philippines. Kyla is a recipient of WCEJA (World Class Excellence Japan Awards) as Outstanding Young Female Singer for two consecutive years during 2018 and 2019, the youngest performer ever to receive such awards. She was also selected from over 100 singers by a top Japanese agency, AVEX to receive special training in Tokyo, Japan. Last Feb. 9, 2020 Kyla, Promising Talent 2019 Nominee and Virtual Playground Performing Artist, sang a rendition of "Lupang Hinirang," the Philippine National Anthem representing Project Michelangelo Foundation during the opening of the Asian Basketball League (ABL) at Sta. Rosa Laguna. Kyla's philosophy in life: "Music is the language of my soul and I want to use it to serve humanity." During this COVID-19 pandemic lockdown in the Philippines, Kayla is one of the chosen artists to sing this salute tribute to all the Philippine COVID-19 frontliners & pulsing for all the frontliners worldwide. This song was also aired by ABS-CBN broadcasting around the world. Way to go angel Kyla KM Oliveros! You carry Project Michelangelo Foundation by your gentle wings. The song is entitled "FLY HIGH" by Virtual Music, composed by Joven Tan & interpreted by artists Yohance Buie, Hans Paronda, Althea Pinzon, & KM Oliveros. See & listen on Youtube: https://youtu.be/Ubn82NmI-Sc
Well done Junior Angel Kayla!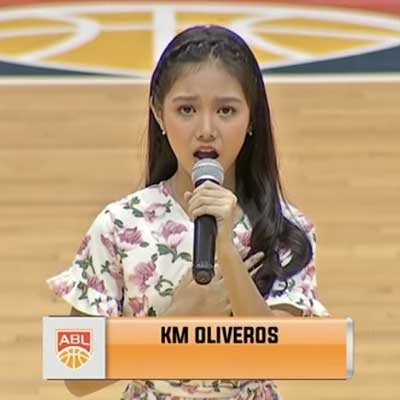 ---
Jan. 12, 2020: Project Michelangelo Foundation Newsfeed: Orphan to Junior Angel, Lia's missions for the children of Samar, Philippines.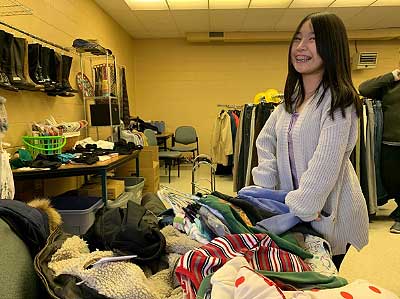 Congratulations and many thanks to Junior Angel Lia Kemnetz, 14, of Grace Christian Academy in Kankakee, Illinois, USA for the successful PMF Hug-a-Baby for Christmas through the New year 2020 baby needs drive. Collected items and shipped in 5 Balikbayan boxes are donated gently used baby & young kids' clothes, small toys, shoes, and some children's medicines. The shipment will be received by our Angel Doc Maria Sylvia Agudo Pacle, Team Leader in Northern Samar, Philippines for strategic distribution to give hope to poor newborns & children residing in the mountains.
---
Oct. 26, 2019 PMF Newsfeed: The Alliance of Superheroes, Angels & Heroes return!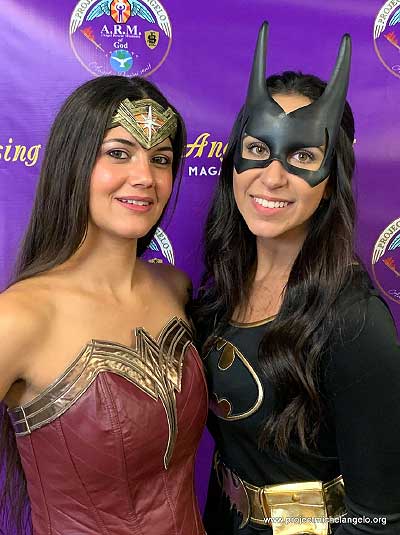 Meet our Angel Christin Yakima aka Wonderwoman and Angel Valerie Arias aka Batwoman who both participated last Oct. 26, 2019 in empowering children and young adults with special needs during Project Michelangelo Foundation's Alliance of Superheroes annual hospital visit to the children's ward in Kankakee, Illinois. An open house followed after the sick children's visit held at the Project Michelangelo Foundation Headquarters in Bourbonnais, Illinois in a gathering of superheroes and children with prayer, games, camaraderie, and celebration of the God-given life many so often take for granted.