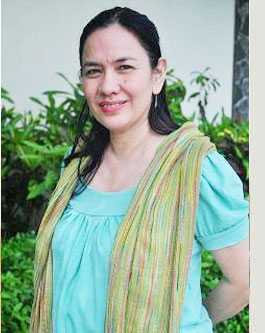 Grace Zamora Roldan, Ph.D.
Grace Zamora Roldan is a multi-talented academic with a passion for learning and for sharing her gifts of knowledge and wisdom to others. She is the author of "Fire Walk, Faith Walk: How to Handle Transitions in Your Lifetime" and "The Asia I Have Come to Know" (available on Amazon Kindle).
Grace has a Ph.D. in Philippine Studies at the University of the Philippines Asian Center and currently teaches political science and development studies courses at the De La Salle University in Manila, Philippines. Her areas of expertise include Asian and international studies, organizational analysis, public-private sector partnerships, migrant studies, and governance and information and communications technology (ICT) for social inclusion.
Grace has travelled the world doing applied research. She has presented in international conferences and published in Philippine and international books and journals. She previously served as associate dean at the University of the Philippines Cebu College after which she was tapped as a senior research scientist in a Scandinavian telecommunications company, developing customer insight studies for Asian growth markets, and managing projects with internationally-trained professional teams from Europe and Asia.
Grace is a recipient of many awards for her research and publications among which are the Republica award given by the Philippine Commission on Higher Education and the University of the Philippines President's Academic Distinction Award. She is a member of the Pi Gamma Mu International Honor Society in Social Science.
Given her many achievements, she believes in the value of family, spirituality, and lifelong learning. She also believes in empowering marginalized sectors in society, especially women and children, because of their crucial role in development.