Latest News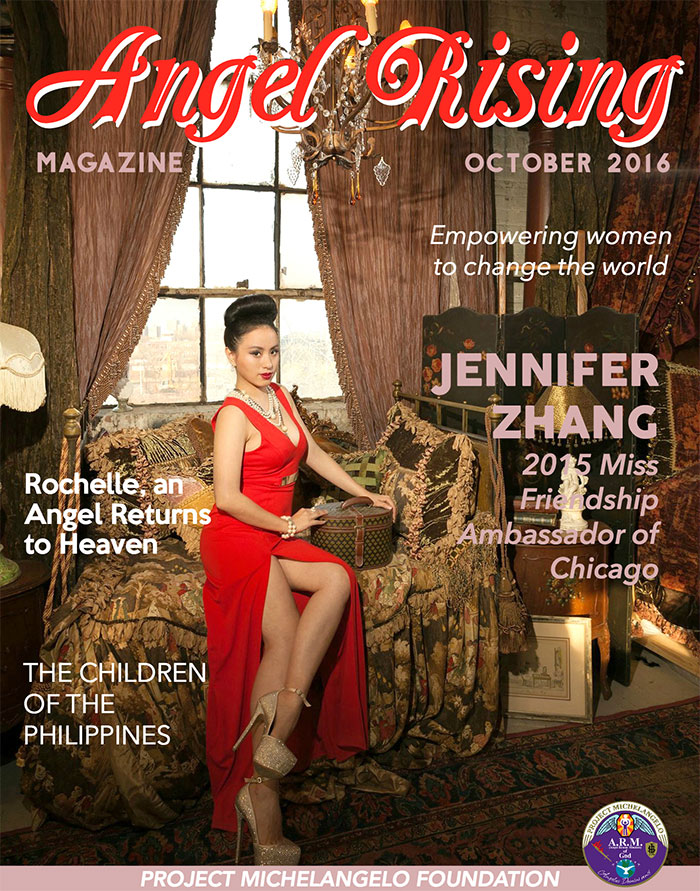 The 6th quarterly installment of Angel Rising Magazine is here. Project Michelangelo Foundation proudly presents the October 2016 issue with Jennifer Zhang on the cover, an international Chinese model and the 2015 Miss Friendship Ambassador of Chicago. Read the inspiring articles by women and for the women of all races, cultures, and creeds. Click here to view: www.angelrisingmag.com.
A message from Jade I. Sayson, ARM Editor-in-Chief:
"Hello angel risers! We all know that with the colder weather and shorter days comes the smell of autumn in the air, excessive pumpkin spice lattes, and cozy sweaters. The hustle and bustle of September has finally come to an end, and as we're trying to recover from the busy month whether it was with school or work, the changing of the seasons has never been so refreshing. So what better way is there to relax and unwind than to sit down with a cup of coffee and our latest issue? We wish to continue inspiring you as always with one-of-a-kind stories from our writers and with hopes that their personal experiences will encourage you to go out and make the most of your own. As the holidays get closer, remember to take some extra time to show those who matter to you some extra gratitude and lovin'! There are so many things to be thankful for every day, big or small; sometimes we forget to take the time out of the busyness of our lives to pay attention to the little details!"
---
Mission Bull's Eye III empowerment and confidence building of special needs children with Scripture and Archery a success!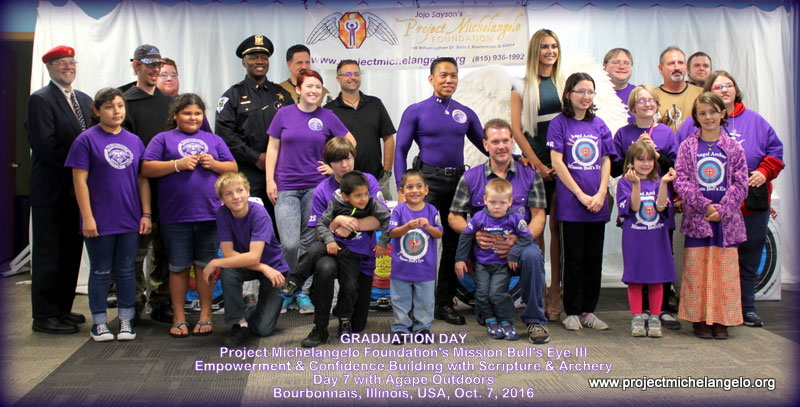 For the 3rd year in a row, Project Michelangelo Foundation's empowerment and confidence building for special needs children and young adults with Scripture and Archery has been an enormous success in Kankakee County, Illinois. Last Oct. 7, 2016, sixteen diplomas of participation were awarded with the title "Angel Archer" held at PMF Headquarters in Bourbonnais, Illinois, USA. Presiding the graduation commencement were Angel Arnela Karabegovic, Miss Teen Illinois International 2015, Lieut. Donell Austin Sr., Kankakee Police Department, SPEC4 Larry Chisausky, US Army, Vietnam Veteran, SPEC4 Nick Fowler, US Army Veteran, co-founder of Agape Outdoors with Brian Wells, Tina Wells, and Woody Larsen, and Jojo Sayson, PMF Founder.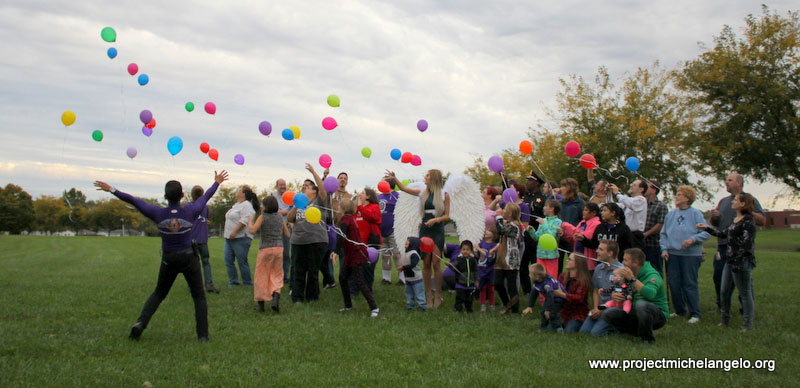 Prayer balloon release for good intentions for loved ones and for the world from the special needs children and young adults as well as their parents and guardians.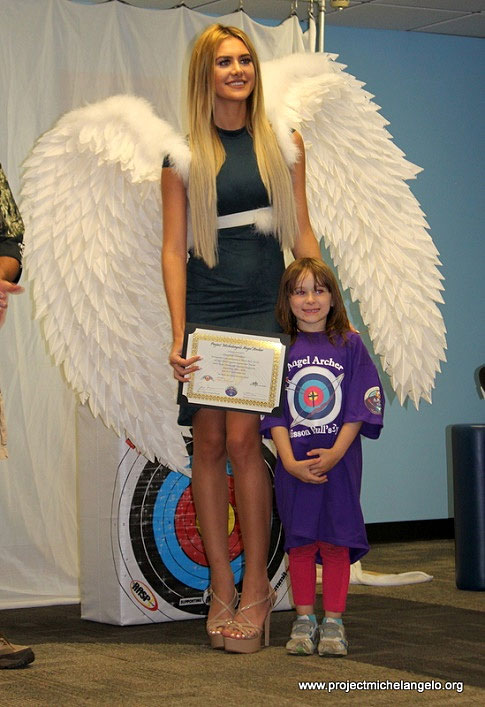 PMF Angel Arnela Karabegovic poses with Angel Archer Crystal with her diploma.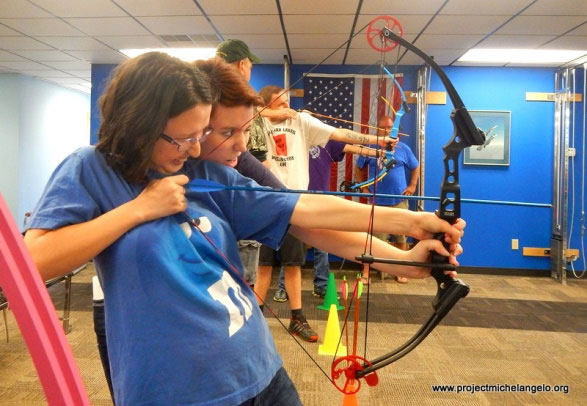 Angel Archer Mercedes assisted by PMF Angel Ashley Nagel.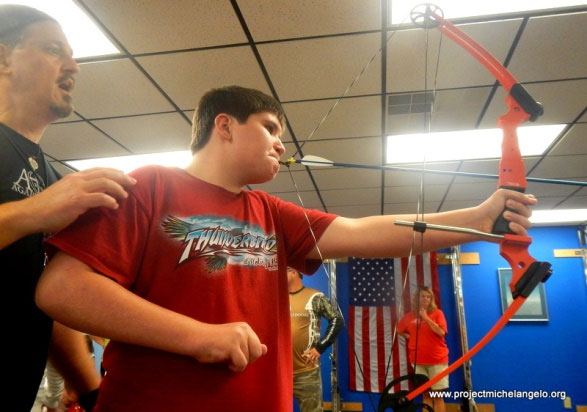 Angel Wing Commander Nick Fowler of Agape Outdoors teaches a student with paralysis of the arm to use his teeth as an alternative technique.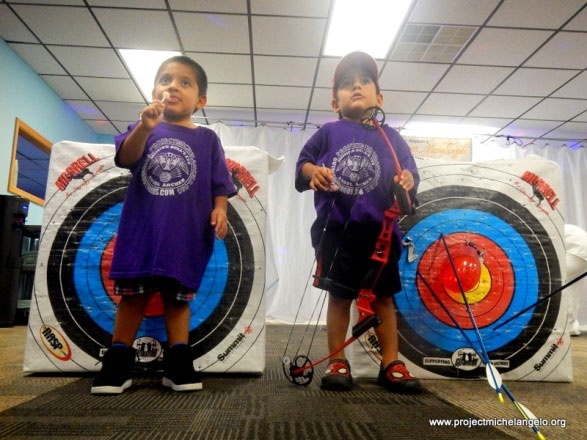 Angel Archer brothers Alejandro and Enrique showing off their scores.
---
Our Danielle Kim Asis on Progeria was featured again for the 2nd time this time on GMA TV Network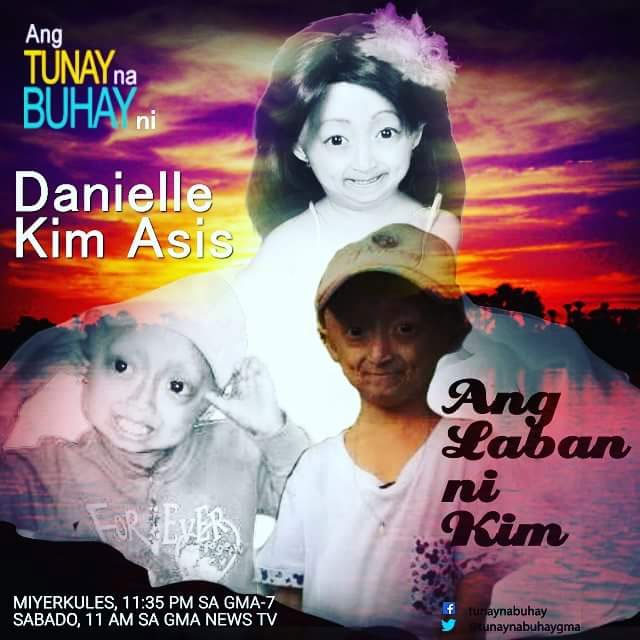 Our tiny angel Kim was interviewed in a 2nd TV feature by a 2nd TV network, GMA for another special together with Project Michelangelo Foundation's advocacy in finding other possible Progeria cases in the Philippines. To date, we have 5 live cases that PMF is currently coordinating with the Progeria Research Foundation and Boston Children's Hospital in Boston, Massachusetts, USA. Kim, now on her 2nd year of clinical trials with Lonafarnib, a life-extending drug for Progeria cases, is scheduled to fly from the Philippines to the USA this coming December 2016. Jojo Sayson and VP Dr. Imelda C. Banting will meet up with Kim and her Dad to assist in their travels and treatment.
https://youtu.be/L0YZ2ZJLVHw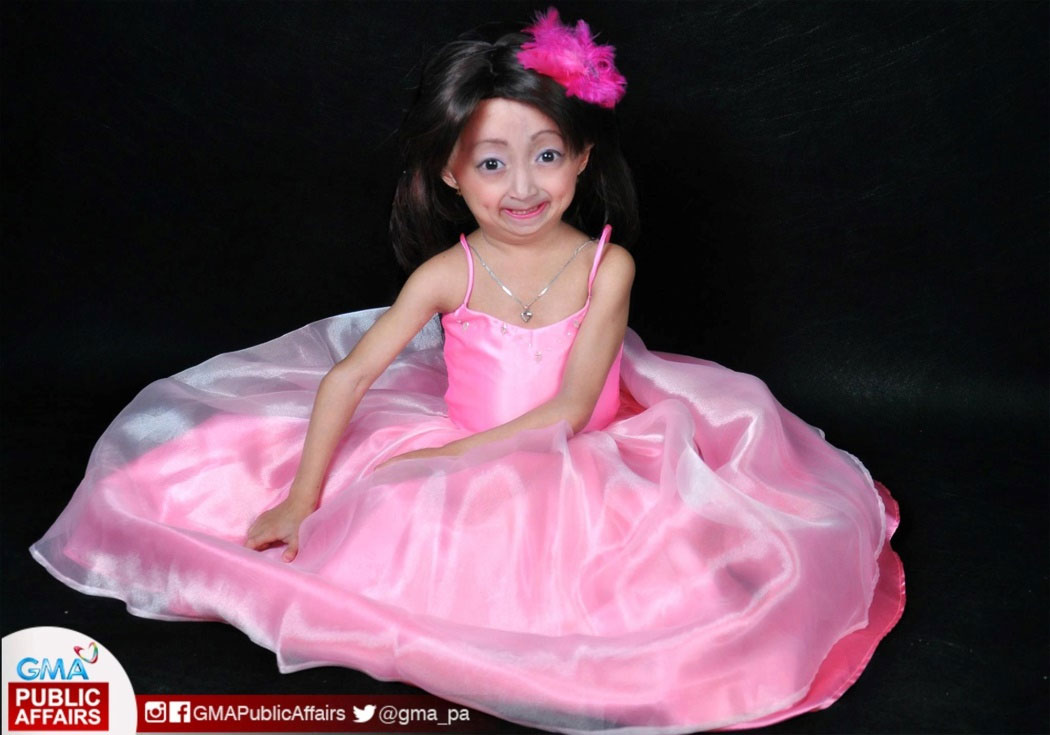 Danielle Kim Asis has dreams of becoming a school teacher one day and build a new house for her Dad, Mom, and siblings.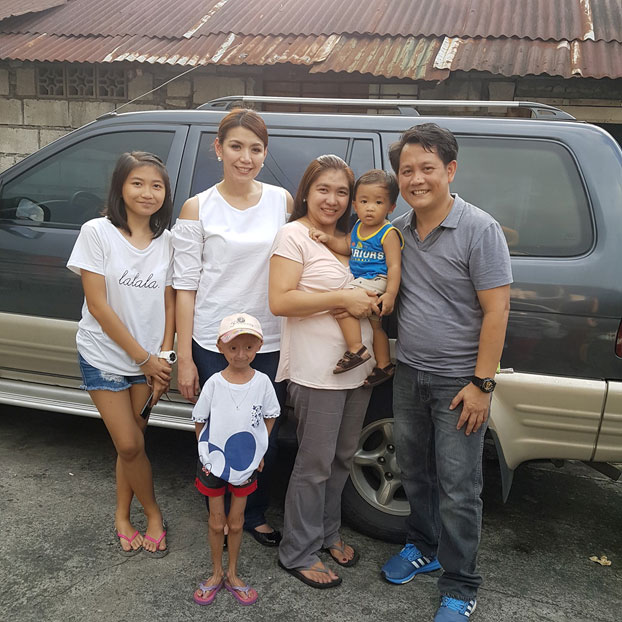 Danielle Kim Asis and her family poses with GMA TV celebrity Rhea Santos during the video tape recording of the interview feature in Novaliches, Philippines.
---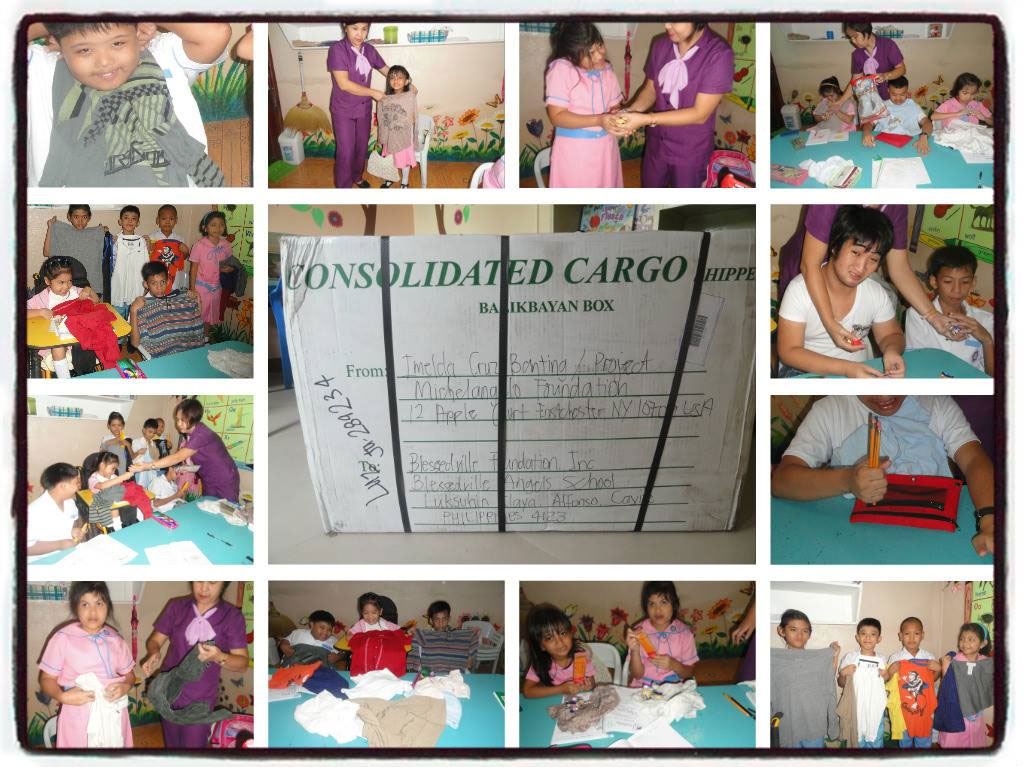 In an on-going mission of support and love to the special needs students of Blessed Ville Foundation, our PMF Vice-President Dr. Imelda Banting Cruz, sends a "balikbayan" box of school supplies and goodies received this September 27, 2016. Blessed Ville Foundation School for the children with Special Needs in Tagaytay, Rizal, Philippines, is partially supported by kind PMF donors locally from abroad.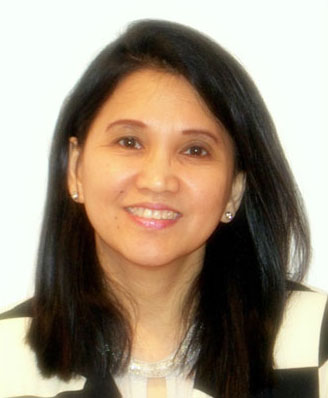 PMF VP Dr. Imelda Cruz Banting, New York, USA
---
Jojo Sayson delivers a Motivational Seminar Fund Drive to benefit the PMF Empowerment and Rescue Missions for the end of the year 2016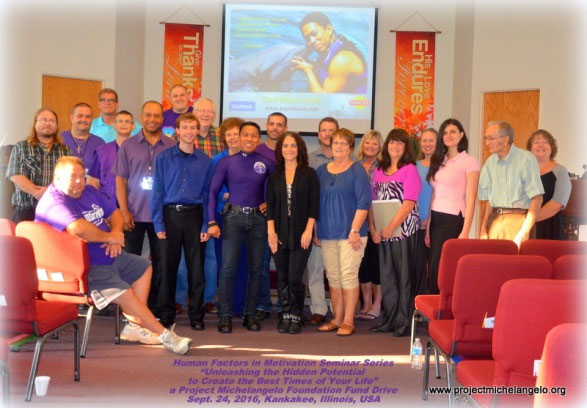 In an effort to replenish and supplement the finances of Project Michelangelo Foundation, PMF Founder, Jojo Sayson delivered a motivational seminar to earn donations last Sept. 24, 2016.
The title of the 3 hour seminar was "Unleash the Hidden Potential to Create the Best Times of Your Life."
The event was provided by the First Baptist Church in Kankakee, Illinois and photography/video by Steve O. Voigt. Music inspiration was a song rendition by angel Emilie Rose Danno during the intermission. The seminar comprises teaching a blend of mental methodologies for motivation using Neurolinguistic Programming (NLP), Scripture, and ideations from Quantum Mechanics.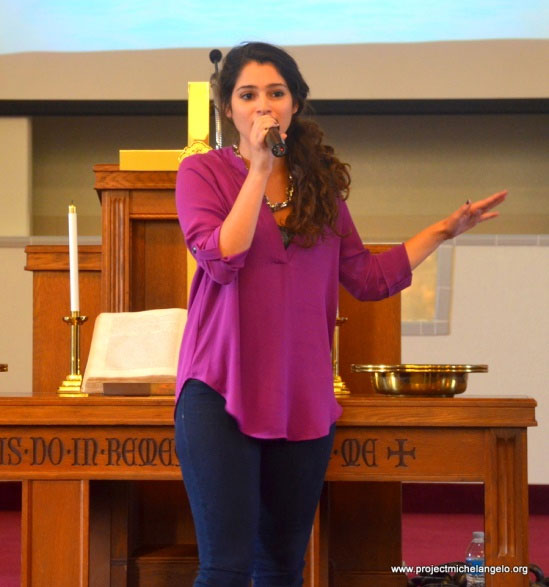 Angel Emilie Rose Danno, Christian singer

---
About the Foundation
Project Michelangelo is an independent and private organization established in 2011 and conceived from human elements of compassion and hope mobilized into angelic-like response for humanity through educational endowment for needy but deserving children and young adults, assistance to children with cancer and life-threatening diseases, helping grant a wish for a terminally-ill child, and partnership with rescue organizations in times of calamities and disasters.
The name Michelangelo means "messenger who resembles God" and is the image and essence of the foundation's mission in delivering hope and watching over to empower the children of the world and their appointed guardians. Our commitment to accountability and unique innovations will lead us into the heart of communities anywhere on the planet where these children belong through collaborative means. We believe in hope to change the world into a better place to live in through education and setting of a moral code through passionate belief in the Almighty in the hope of finding and nurturing the next generation world leaders.
Project Michelangelo revolves around the belief that teaching a paradigm shift in the minds of children from helpless to powerful can help them achieve any dream in life they can ever imagine. This Foundation is based in Illinois, USA and currently collaborates with the Republic of the Philippines.
---


---

Project Michelangelo Foundation
---
Project Michelangelo Foundation is registered under both The Charitable Trust and The Solicitation for Charity Acts CO# 01068679 issued by the Office of the Attorney General of the State of Illinois, 03/06/15
"Each one must give as he has decided in his heart, not reluctantly or under compulsion, for God loves a cheerful giver"
-2 Corinthians 9:7
Meet Rochelle, and learn about her life with progeria.
Meet our International Board of Directors
Along with Project Michelangelo founder Jojo Sayson, this humanitarian team is dedicated to grant wishes worldwide.
---
Mission Statement
To ignite the fire of compassion in the human heart, to give hope and inspiration, and to take action in helping empower the children of the world and its appointed guardians.
Motto
An Angel and a Hero for every child.
---