Latest News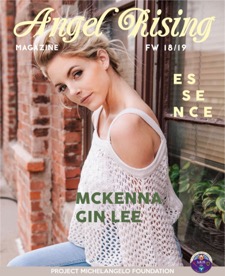 Hear ye! Hear ye! Read all about it!
Our Autumn-Winter 2018-19 edition of Angel Rising Magazine is here! On the cover is McKenna Gin Lee, Miss Nebraska 2015.
A message from Jade Sayson, Editor-in-Chief, Angel Rising Magazine
(www.angelrisingmag.com)
Your essence is your soul, your quintessence, your nature. It is built and created upon your beliefs and the core ideals that keep you going. Things that we learn about ourselves through the people we meet, the places we go, and the experiences we have.
As we encounter the musings of every day life, we start to think about why we're doing what we're doing, what we're accomplishing. The answer may not always be crystal clear, but it helps to remember that there are a billion other humans out there trying to figure it out just like you.
For our Fall/Winter 2018 issue, the Angel Rising Mag team is excited to share the< stories of what these women have discovered about themselves, embarking on their< spiritual journeys. We hope these pieces allow you to reflect on your own personal values and roots. We grow in this life measured by precious time—days, hours, and minutes. How you decide to use that time and what you decide to use it for is totally up to you.

---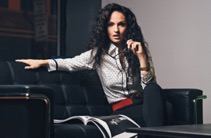 Our Angel Yana German, Body Language Expert was interviewed on live TV about anti-bullying! Way to go angel Yana! Please click this link & forward to 7:34 min mark to go directly to her interview segment. Let us learn from this brilliant woman, our PMF family! Yana was born in Belorussia and now resides in Chicago, Illinois, USA.
---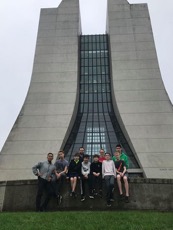 Oct. 7, 2018: Jojo Sayson represents Project Michelangelo Foundation as a Robotics Team adviser for Nova Corps Lego Robotics Team for 7th & 8th grade students in the suburbs of Illinois, USA to help empower these young future leaders. These brilliant kids will be competing nationwide and by the merits of their project, will help promote STEM awareness (Science, Technology, Engineering, Mathematics). Jojo's role is to teach critical thinking in developing new concepts for a project to address ideas on how to mitigate the effects of weightlessness in space for astronauts. Their introductory meeting and first brainstorming was held at Fermilab in Batavia, Illinois, USA. Fermilab is America's particle physics and accelerator laboratory abiding by the motto "We bring the world together to solve the mysteries of matter, energy, space and time."
---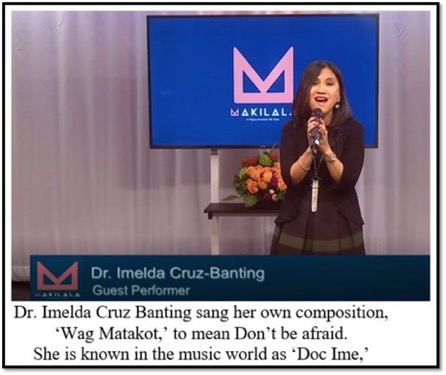 Our PMF Vice-President Doc Ime on TV in New York!
Our very own Project Michelangelo Foundation VP, Doc Ime of New York, USA performed her original composition, "Wag Matakot"(Don't Be Afraid), on Makilala TV, a local Fil-American program in Manhattan, New York, USA. She is a Rehabilitation MD (physiatrist) by profession, but her passion for her first love, music, never died. For the past two years, she has been continuously writing her own songs and recording them as well through the help of her arrangers, Archie D. from Yonkers, NY and DJ Obet Rivera from Singapore. She has almost completed her second album, which has several OPM (original Pinoy music) songs this time. The first album, entitled Music and Med, has mainly English songs.
---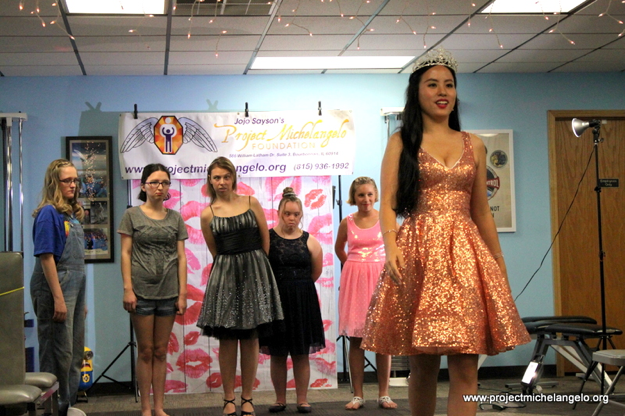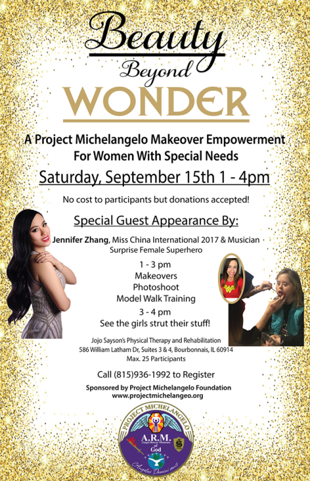 Project Michelangelo Foundation presents its very 1st Empowerment Makeover for Special Women with the goal of igniting the sense of value and confidence for Special Women and to champion the awareness that every human being was made perfect in the eyes of the Lord your God. The event was held last Sept. 15, 2018 at the Project Michelangelo Foundation Headquarters in Bourbonnais, Illinois, USA on a beautiful sunny Saturday afternoon. The joy of fellowship was palpable, the love overflowing, the laughter contagious, and the memories forever etched in the hearts of both participants and angel staff. A special gratitude for our angel Angela Felde as angel team leader for this event, angel Jennifer Zhang, Miss China International 2017 for her presence and runway walk training as well as her performance with the Chinese flute that made her an international celebrity, and all of the volunteer beauty technicians Julie Leidecker LPT, Dalena Christine, Dawn Randolph, Tina Rios, Karmen Krutsinger, Ryan Felde, and friends from Chicago Dhou and Darius. Special thanks to Brian K. Zasada jr. for the logistical and managerial assistance. Thank you to our donors and we are humbly requesting that you would consider donating to our national and international empowerment and rescue missions for children and young women. Watch the amazing transformations
---

The evolution of the next generation Philippine rescuers commences in Mindanao, Philippines: The ARC (Angel Rescue Cadets)
Behold the toughest training of our new unit, the new recruits of the PMF angel rescue cadets & volunteers initiated by our human nuclear reactor, angel bro Rhondell Melendez Paraiso in Mindanao, Philippines. I am so shockingly pleased with this tough training to create the toughest rescuers but humble to God the Philippines has ever known. God bless us all! – Jojo Sayson, President, PMF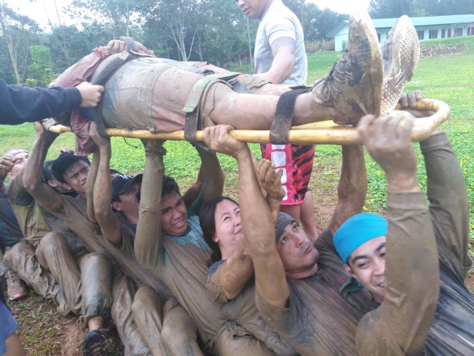 ---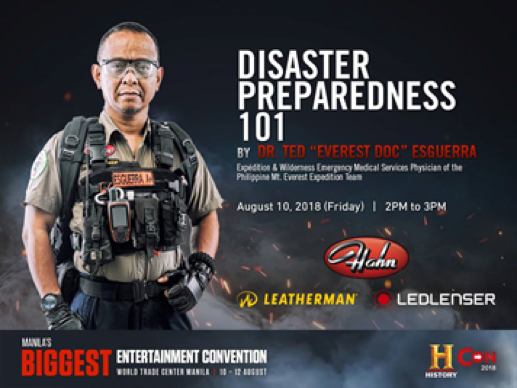 Doc Ted Esguerra, always shining for Project Michelangelo Foundation!
Always a source of the latest and most practical technology in emergency medicine and rescue, angel bro Doc Ted continues to inspire the many who aspire to become rescuers especially in the Philippines. He has been a source of inspiration to the formation of Project Michelangelo Foundation Northern Mindanao Angel Rescue Team in Malaybalay City, Bukidnon under the tireless efforts of Rhondell M. Paraiso, PMF Angel Rescue Commander. This human being is a Renaissance man and a true living legend. Angel bro Doc Ted, Board of Director and Chief Medical Officer of Project Michelangelo Foundation, is a PMF Presidential Awardee and Angel Courage Awardee but most of all, your PMF Angel who always makes our family so very proud to embody our motto.. "an Angel & a Hero for every Child."
---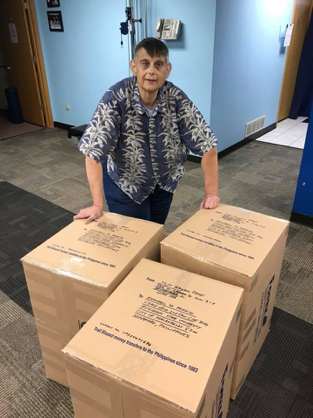 Toys & Rescue Supplies Shipped to Mindanao, Philippines for Christmas 2018
On Sept. 9, Sunday, Toys, candies, school supplies, & rescue supplies were packaged in 3 Balikbayan boxes and shipped from Bourbonnais, Illinois, USA for a three month voyage in a cargo ship over the Pacific Ocean headed to Bukidnon, Northern Mindanao, Philippines. The donated items will be received by our PMF Northern Mindanao Angel Rescue Team for a Project Michelangelo Foundation Christmas Empowerment mission for the Lumad, Christian, & Muslim children of the mountains. Thank you to all our donors in the USA!
---
Shelley Rose flies to Boston Children's Hospital to fight Progeria!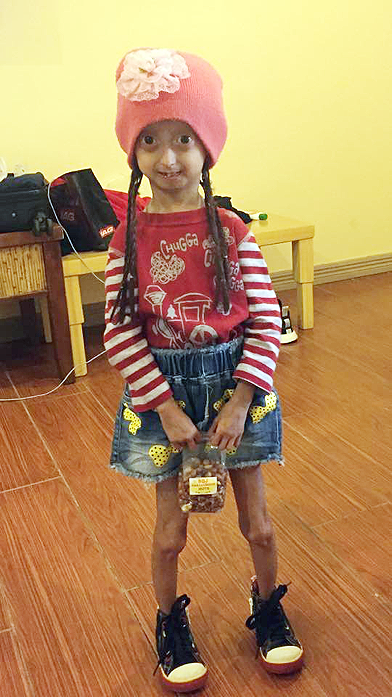 Once upon a time, a little girl in the Philippines was diagnosed with Progeria. Together with her mom Divine & papa Rocky they held on to their faith in Jesus Christ & prayed for a cure. The Lord answered with a powerful instrument, the Progeria Research Foundation together with good people loving her who are angel volunteers of Project Michelangelo Foundation. Then Shelley Rose was able to fly from the Philippines last July 27, 2018 to receive newly developed medicines administered by Boston Children's Hospital in a week-long evaluation and drugs administration. Then her 8th birthday wish to celebrate in New York became a reality hosted by angels, volunteers, & wonderful donors of Project Michelangelo Foundation. There were cakes, balloons, goodies, presents, & a joyful heart made in Shelley Rose "Osang." Love is alive & Osang & her parents had to return to the Philippines with a new candle of hope shining brightly in their hearts.
Project Michelangelo Foundation (PMF) says "no to Progeria!" Video & coordination of NY events by Djchinita, PMF angel. Please click the link below.
https://www.youtube.com/watch?v=_QexODZv4eA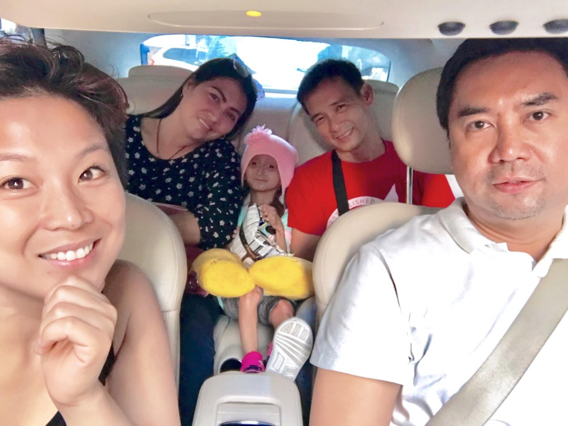 ---
Jojo Sayson visits the PMF Northern Mindanao Angel Rescue Team in Bukidnon, Mindanao, Philippines July 16-20, 2018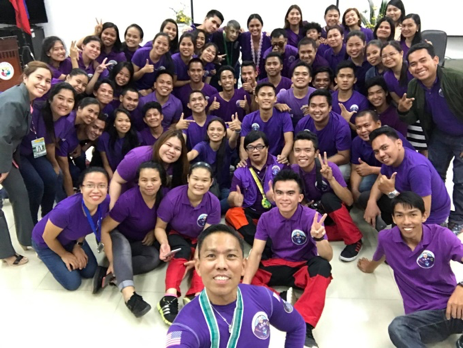 Jojo Sayson, Founder and President of Project Michelangelo Foundation together with Mike Burns, PMF Expedition Coordinator both fly from Illinois, USA to Malaybalay City, Bukidnon for a weeklong PMF Empowerment Missions for the children of the region carrying the message of hope for a better Philippines and a reminder to place God before all intentions. Jojo and Mike were accompanied by Enrico de Guzman, PMF Philippines Executive Director, Romualdo "Ka Rommel" San Pascual, PMF Missions Coordinator, and Apol Mora, PMF Philippines Spokesperson to meet up with Rhondell M. Paraiso, organizer and commander of the PMF missions in Malaybalay City in partnership with Bukidnon State University. Empowerment talks and awards were given as well as toys to the destitute children of an elementary school in the mountains. Angel Courage Awards and medals were issued by Jojo to the PMF Mindanao participants including the awarding of two new Presidential Medals of Honor to Mike Burns of Watseka, Illinois and Mary Jean Paraiso of Malaybalay City for their tremendous humanitarian dedication and selfless sacrifice for the missions of Project Michelangelo Foundation. New partnerships were also achieved in cooperation with the Philippine Department of Education in Mindanao to spearhead further rescue response education to high schoolers and college students.
---
The PMF Empowerment Team Doc Ted, Enrico, Apol, and Jojo visit the Malayan Colleges in Cabuyao, Laguna, Philippines
On July 27, 2018, Project Michelangelo Foundation officers Doc Ted "Everest" Esguerra, Enrico de Guzman, & Jojo Sayson together with Apol Mora and notables in the field of disaster preparedness were invited to be main speakers through Mr. Rudy Derez for the Disaster Preparedness Symposium 2018 at the Malayan Colleges of Cabuyao, Laguna, Philippines. Video produced by the sophomores of the college. Please click the link below.
https://www.youtube.com/watch?v=x_OyakCAQQw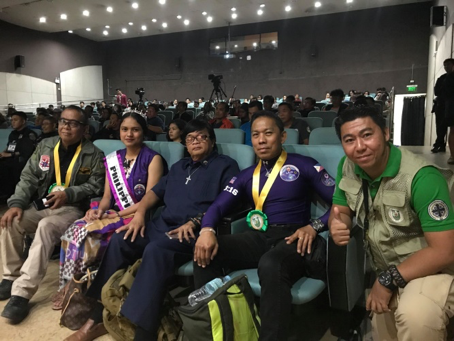 ---
---
About the Foundation
Project Michelangelo is an independent and private organization established in 2011 and conceived from human elements of compassion and hope mobilized into angelic-like response for humanity through educational endowment for needy but deserving children and young adults, assistance to children with cancer and life-threatening diseases, helping grant a wish for a terminally-ill child, and partnership with rescue organizations in times of calamities and disasters.
The name Michelangelo means "messenger who resembles God" and is the image and essence of the foundation's mission in delivering hope and watching over to empower the children of the world and their appointed guardians. Our commitment to accountability and unique innovations will lead us into the heart of communities anywhere on the planet where these children belong through collaborative means. We believe in hope to change the world into a better place to live in through education and setting of a moral code through passionate belief in the Almighty in the hope of finding and nurturing the next generation world leaders.
Project Michelangelo revolves around the belief that teaching a paradigm shift in the minds of children from helpless to powerful can help them achieve any dream in life they can ever imagine. This Foundation is based in Illinois, USA and currently collaborates with the Republic of the Philippines.


Please donate to our
Project Michelangelo 2018 Budget
---


---

Project Michelangelo Foundation
---
Project Michelangelo Foundation is registered under both The Charitable Trust and The Solicitation for Charity Acts CO# 01068679 issued by the Office of the Attorney General of the State of Illinois, 03/06/15
"Each one must give as he has decided in his heart, not reluctantly or under compulsion, for God loves a cheerful giver"
-2 Corinthians 9:7
Meet Rochelle, and learn about her life with progeria.
Meet our International Board of Directors
Along with Project Michelangelo founder Jojo Sayson, this humanitarian team is dedicated to grant wishes worldwide.
---
Mission Statement
To ignite the fire of compassion in the human heart, to give hope and inspiration, and to take action in helping empower the children of the world and its appointed guardians.
Motto
An Angel and a Hero for every child.
---