Latest News, Continued
---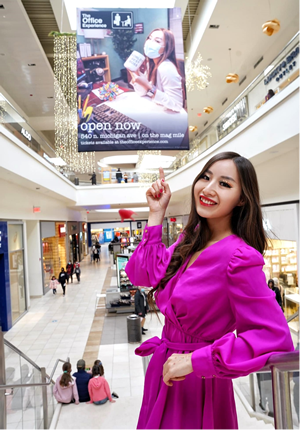 Dec. 29, 2021 PMF Newsfeed: Our celebrity angel Meiling Jin on a billboard at in downtown Chicago! Congratulations!
---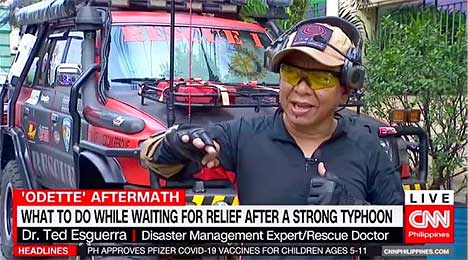 Dec. 23-24, 2021 PMF Newsfeed:Congratulations angel bro Ted Everest Doc Esguerra for being featured as a reputable resource Emergency & Rescue Physician during the aftermath of Typhoon Odette in the Philippines. They had no idea that this man is a living Legend of PMF.
Godspeed all angels deploy! - Jojo Sayson
---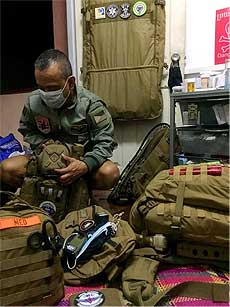 Dec. 18, 2021 PMF Newsfeed aftermath of Typhoon Odette in the Philippines.
Dear PMF family,
Special thanks & honor to our Doc Ted Everest Doc Esguerra for his involvement in a collaborative effort to rescue & ameliorate humanity with this mission below.
Special thanks & honor as well to the valiant Northern Mindanao ARRT under the directorship of angel bro Rhondell Paraiso during the lashing out of the Typhoon in Mindanao.
You all personify the motto on our PMF logo "Angelus domini venit" meaning "the Angel of the Lord commeth." I am stunned speechless each time you all fly so high, no one else can compare.
Godspeed all PMF angels wherever you are in the world. - Jojo Sayson
---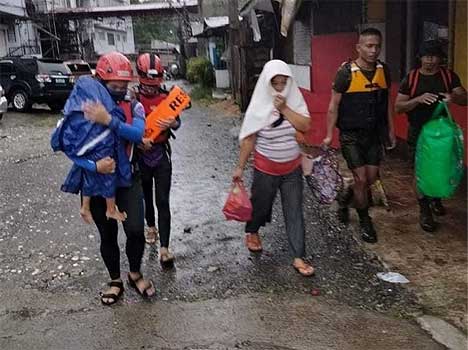 Dec. 15, 2021 PMF Newsfeed: Northern Mindanao Angel Rapid Response Team responds to Typhoon Odette in the Philippines.
At the moment: Our angel rescue team assists communities in high-risk areas of Malaybalay City in the preemptive evacuation because of flooding caused by Typhoon Odette (TS RAI).
Team leader 1: Christian Estrada (DEACON) - on duty even if his father just died yesterday. (Seen on the live video)
Trisha Trisha Mae Arias (HARLEY)
Aloha Jell Rojas Gempisao (VIRGO)
Khole Delos Reyes (LIBRA)
Ryan Dave G. Polistico (CRUSHER)
Odijean Rangcon (GLAZE)
Team Leader 2: Cyril Juls Litanon (GUARDIAN
Jayvee Baguio (WHISKY)
Llyd Naej'ram Paraiso (WHIPLASH)
Rosel Dumale Tendencia (XIXI)
Venn Jay D. Mainar (ALPHA)
Carla Kristel Khae Catamin (SOPHIA)
---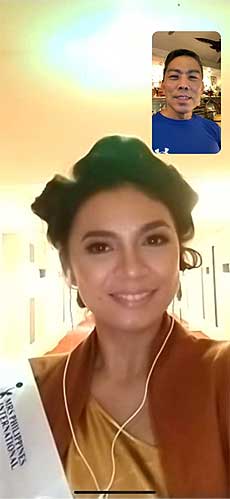 Dec. 15, 2021: Pageant Coaching across the Pacific.
Our Project Michelangelo Foundation angel Mrs. Cabuyao Navaira Mariz is currently competing for Mrs. Philippines International with 8 other crowns for the taking. It was such a pleasure to once again coach mental methodology tactics with prayers to assist her on the road to wear the coveted crown on her head.
Please join me pray for our angel beauty queen & celebrity in the making to do good to the world. Believe in your capabilities angel Navaira Mariz, believe with all your might but always place Jesus before all your aspirations & His will be done according to His plan.
God bless you angel - Jojo Sayson President/Founder PMF, Motivational & Fitness Pageant coach.
---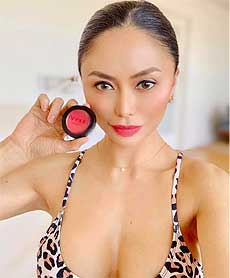 Dec. 13, 2021 PMF Newsfeed: Congratulations angel Abby Villaruel, a past covergirl of Angel Rising Magazine! One of the Top Ten Cosmetics Instagram Influencers in San Francisco 2021! Amazing news!!!
---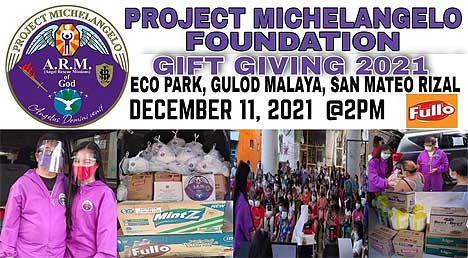 Dec. 11, 2021 PMF Newsfeed: Philippine Executive Director, angel bro Enrico L. de Guzman launches a PMF Mission: Gift Giving 2021 for destitute children of Eco Park, Gulod Malaya, San Mateo, Rizal, Philippines. Special thanks to our singing angel Kyla Mae Oliveros with her mother Alma as well as friends Jennifer & Grace in assisting this mission, a chance for Christmas for these needy children.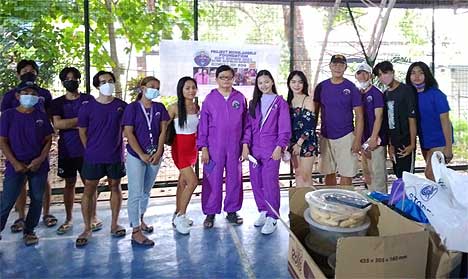 ---
Dec. 10, 2021 PMF Newsfeed: Saving a life.
This is why I love this man I call angel bro Ted Everest Doc Esguerra… he inspires so many from the countless lives he saved & the empowered soul he saved to save others by his legacy.
I stand by this man - Jojo Sayson
---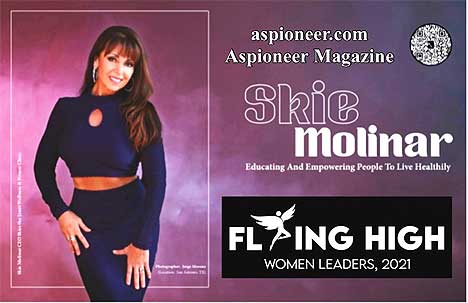 Dec. 7, 2021 PMF Newsfeed: Angel Skie Molinar, a past covergirl of Angel Rising Magazine, was featured on Flying High Magazine. Congratulations with love & admiration from our Texan angel! You are one ageless beauty & inspiration. Fly even higher
---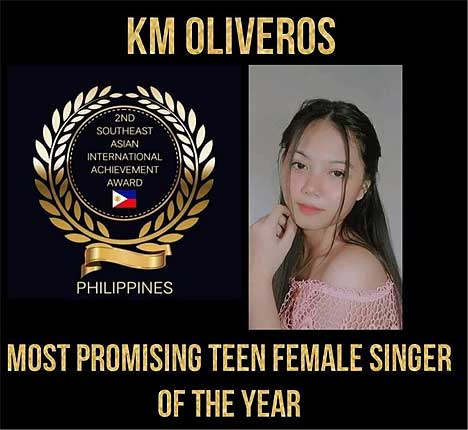 Dec. 5, 2021 PMF News: Congratulations to our one & only angel KM Oliveros of the Philippines for this prestigious award as Most Promising Teen Female Singer for her amazing singing talent! Watch out for this young woman as she ascends to stardom!
---
Dec. 5, 2021 PMF Newsfeed: I am in awe of this angel man, he is unstoppable.
Congratulations angel bro Ted Everest Doc Esguerra for continuing your passion in multiplying your talents by teaching others & as many as possible during your honorable existence to save lives, & saving humanity by making as many as possible, advocates for peace, Godliness, environment & humanities.
We will always be behind you.
Godspeed always - Jojo Sayson
---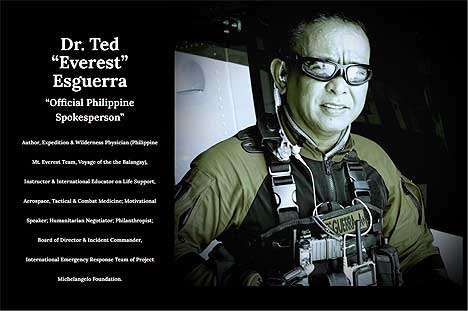 Nov. 30, 2021 PMF Newsfeed: Introducing, the Philippine Official Spokesperson who will represent the Ray Olley Memorial Project in the Republic of the Philippines, Doc Ted "Everest" Esguerra.
Thank you angel bro Ted for becoming the Philippine Official Spokesperson for the Ray Olley Memorial Project to build a WWII Memorial to commemorate the Battle of Leyte Gulf 1944 under the command of General Douglas MacArthur, featuring US Navy Veteran Ray Olley & his dog Elinore lost at sea. This memorial will be a symbol to honor the sacrifice of the US Armed Forces & its Allies in the Pacific, against PTSD-related suicides among Servicemen & women, & against animal cruelty especially to Service Dogs.
Keep the stories alive for the children - Jojo Sayson BOD ROMP/President/Founder, Project Michelangelo Foundation
to donate, please click: www.rayolleymemorial.com
We are a team of Patriots from the United States of America to its loyal allies in the Republic of the Philippines
Thank you in advance & Salute- Jojo Sayson, BOD, ROMP/President/Founder Project Michelangelo Foundation
---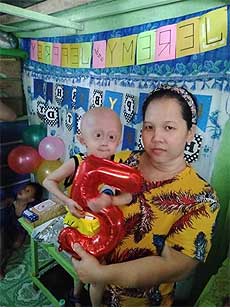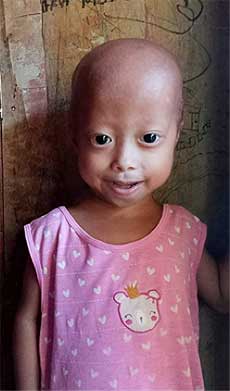 Nov. 23, 2021: 2 new Progeria cases found!
Dear PMF family,
Last Nov. 19 & 22, by the grace of God, we have discovered 2 new Progeria children to take care of. 5 year old Jeremy of Pasig City & 4 year old Ella Mae of Ilocos Sur. We lost 2 before & we gained 2 so we are back to 6 cases to take care of. The Progeria Research Foundation has been notified & they have confirmed. Angels Enrico & Dennis as well as Doc Ana are on the cases.
Please continue to pray for us all & do your best to gain us continued donations.
God bless us all - Jojo Sayson
---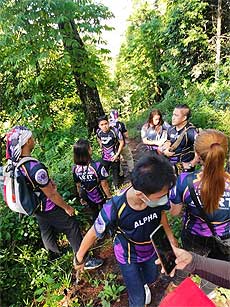 Nov. 21, PMF Newsfeed: PMF Mission ELIJAH SEVEN
This endeavor is an offshoot mission of PMF Mission TED Trees in Northern Mindanao which aims to preserve, protect, and promote environmental concern among youth and school-aged children. It requires all participants and volunteers to plant and grow trees equal to their age.
The first implementation of Mission ELIJAH SEVEN was conducted in a secluded valley in the hinterlands of the heart of Mindanao which cradled the gentle Matigsalog Tribe, one of the seven tribes of Bukidnon.
The volunteers of Jojo Sayson's Project Michelangelo Northern Mindanao took the quest to reach the tribe to conduct basic literacy course, safety and disaster survival orientation, feeding (anti-malnutrition) activity, tree-planting and tree-growing and organizing the youth to help the community protect themselves from the negative effects of disasters and emergency.
Because of insurgency and clash between armed groups in the area, our team of volunteers failed to return to the mission site two years ago, 2019. COVID restrictions limit our activities outside our hometown in 2020 and 2021. But to celebrate and commemorate the success of Mission ELIJAH SEVEN in 2018, we continue to climb mountains and hills to grow and plant trees every November.
In 2021, Jojo Sayson's Project Michelangelo Angel Rapid Response Team (A.R.R.T.) volunteers continue the tradition of growing and planting trees.
Mission authors:
Ted Everest Doc Esguerra (EVEREST DOC)
Rhondell Paraiso (OUCHMAKER), and
Emang Lachica (D' GIANT), father of Elijah.
---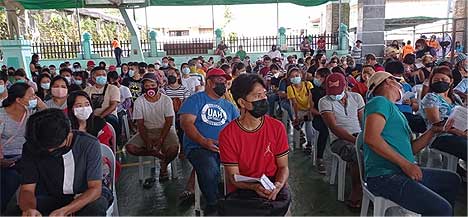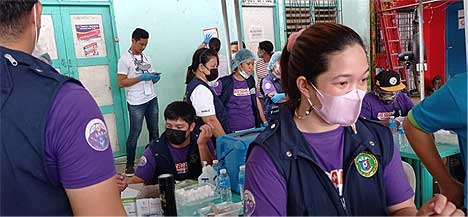 Nov. 19, 2021 PMF Newsfeed: Congratulations angel doc Maria Sylvia Agudo Pacle & our angel volunteer team for a successful vaccination mission of hope for the poor in Northern Samar, Philippines.
---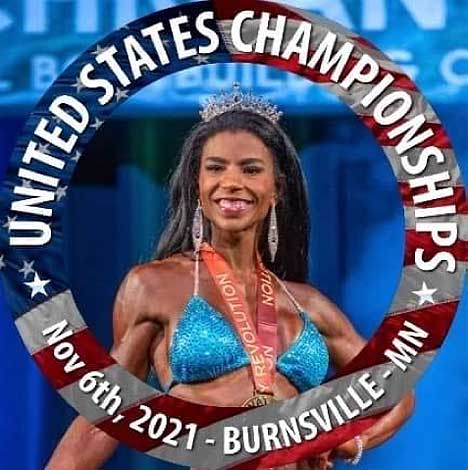 Nov. 3, 2021 PMF Newsfeed: Angel champion in the building! Project Michelangelo Foundation is very proud of our angel Desiree Fletcher Caruthers from Des Moines, Iowa, a past covergirl of Angel Rising Magazine! She is also a Certified Nutrition coach at National Academy of Metabolic Science - NAMS, and Radio Talk Show Host at KPOG. Amazing woman of God, & inspiration to women worldwide.
---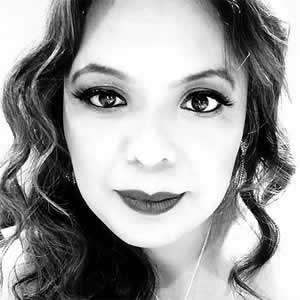 Oct. 17, 2021 PMF Newsfeed: Congratulations angel Janette Doria of New Jersey for this International honor, as an official ASPIRE Consultant/Partner of ASPIRE Magazine Ph/ASPIRE Magazine Global! Thank you for always carrying the PMF flag wherever life takes you for the betterment of humanity!
[HOME]